Voltex Electrical Website
Customer focused website redesign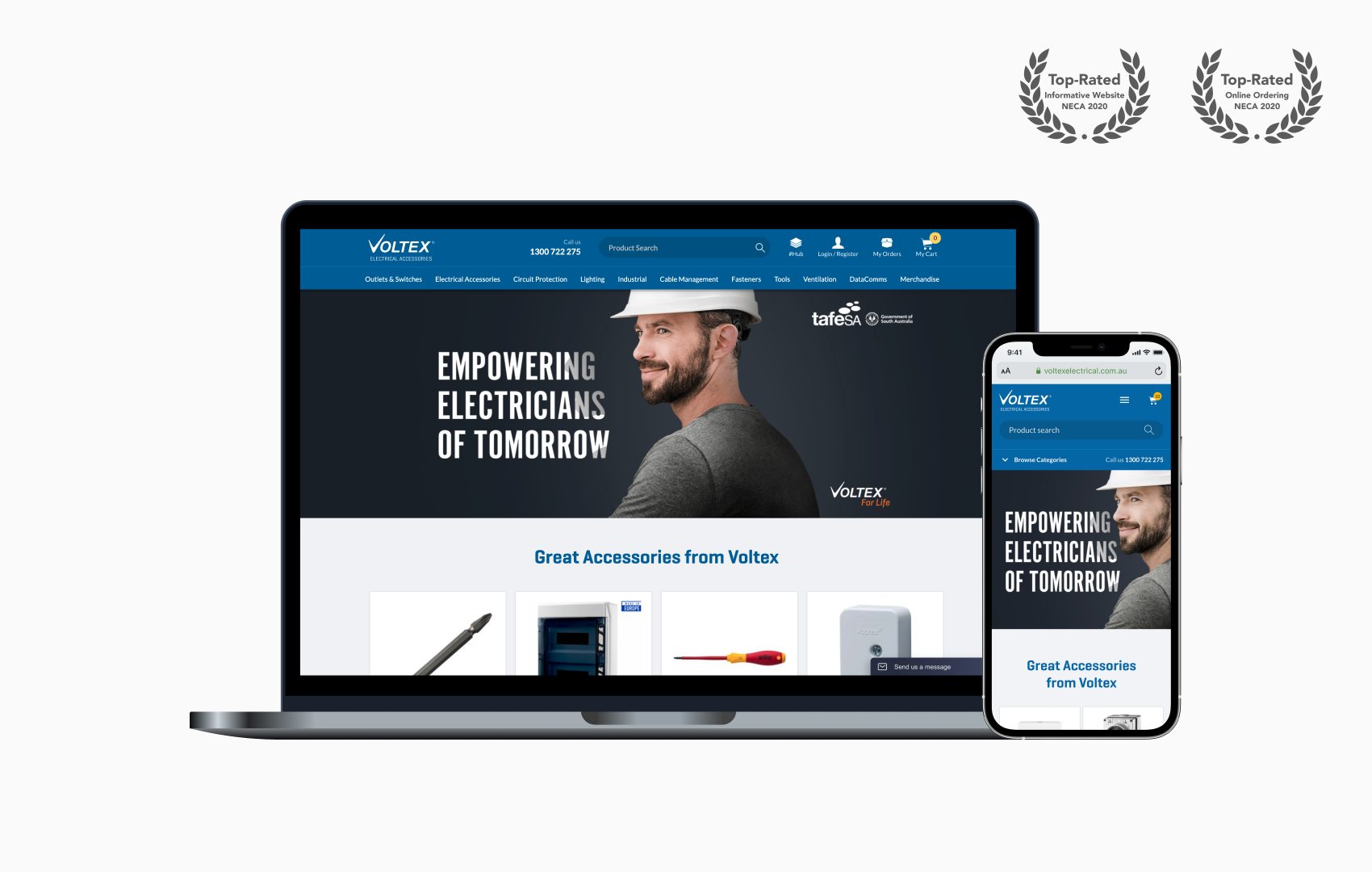 Note: Before forming design316, this is a project that Vicente (Founder of design316) worked with as a full-time Senior UX Designer.
Role
Product UI/UX Design
Design Sprints
Design System
Agile Environment
Voltex Electrical is Australia's #1 Brand when it comes to Caring about Electrical contractors. Prior to design316, the founder worked under this company as the Senior UX Designer, working with a team of developers in an agile environment.
The Challenge
As the leading company in providing the best customer service for electrical contractors, their website also needs to give the best digital experience that their customers can get. Using the customer feedback through calls, emails, and social media pages, it was clear that there's a need to customize the existing features and visual design of the whole website.
Given that the existing eCommerce website is a big system used with thousands of daily traffic and grossing millions every month. It is a challenge to decide where to start, to confirm the effectiveness of the changes, and to make sure that the process will be efficient.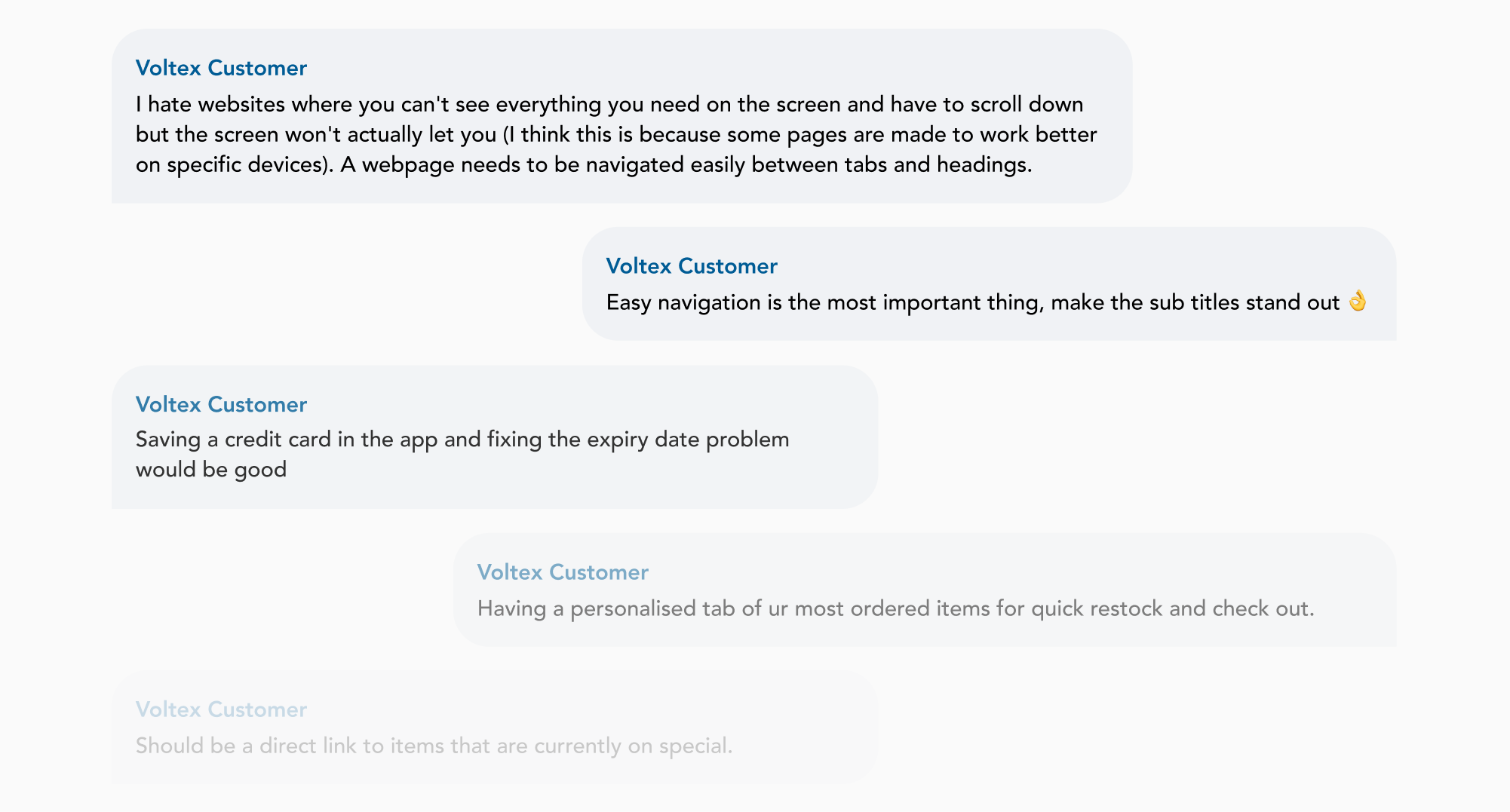 Approach
In parallel with the ongoing 2-week development sprints for our website, we customized our design sprints for their effectiveness and efficiency. We focused on covering three major considerations. The first is to create a consistent visual design language across different platforms, the second is to understand user frustrations by including key stakeholders in the process, and the third one is to make sure that design solutions are feasible by constantly communicating with internal engineers.
The Process
We ran continuous 2-week design sprints that consists of ideations with stakeholders, prototyping to validate ideas, and delivering design assets for developers' consumption.
We also established a design system to create a library of design decisions and reusable components. It became a huge help in creating a consistent design, and for everyone to have a common understanding of our design language.
The loop continued until we covered enough features to release big and exciting website update for the customers.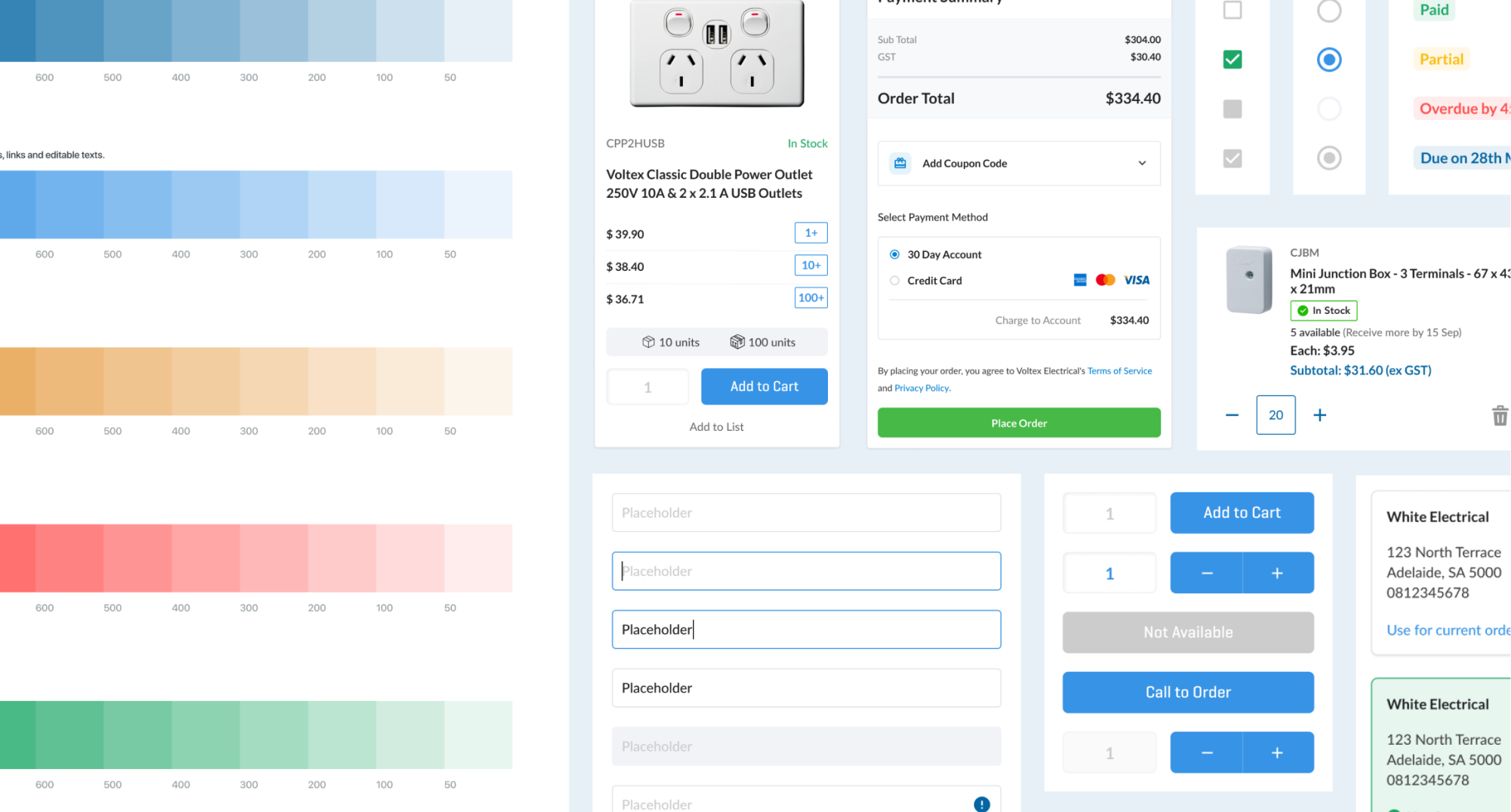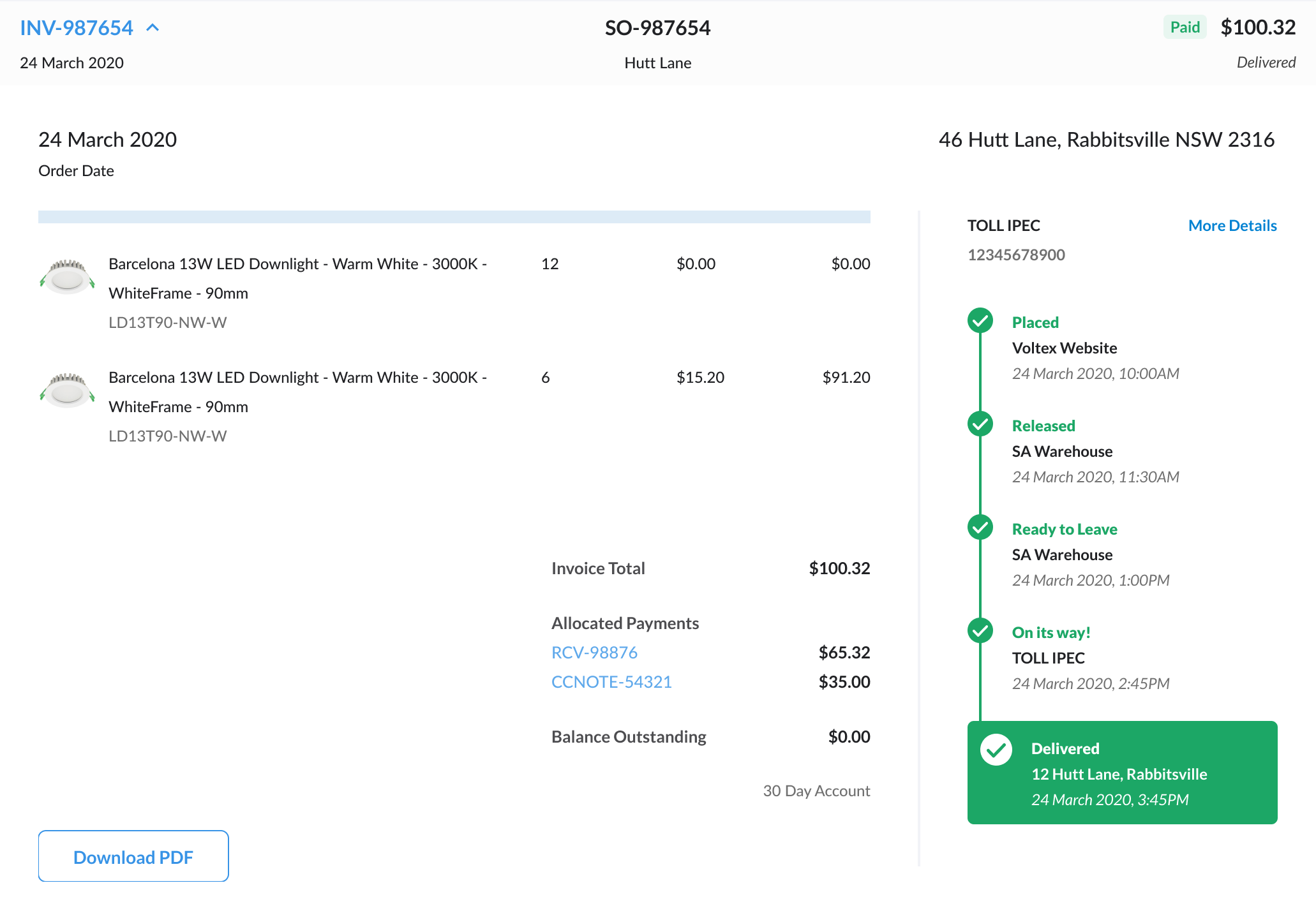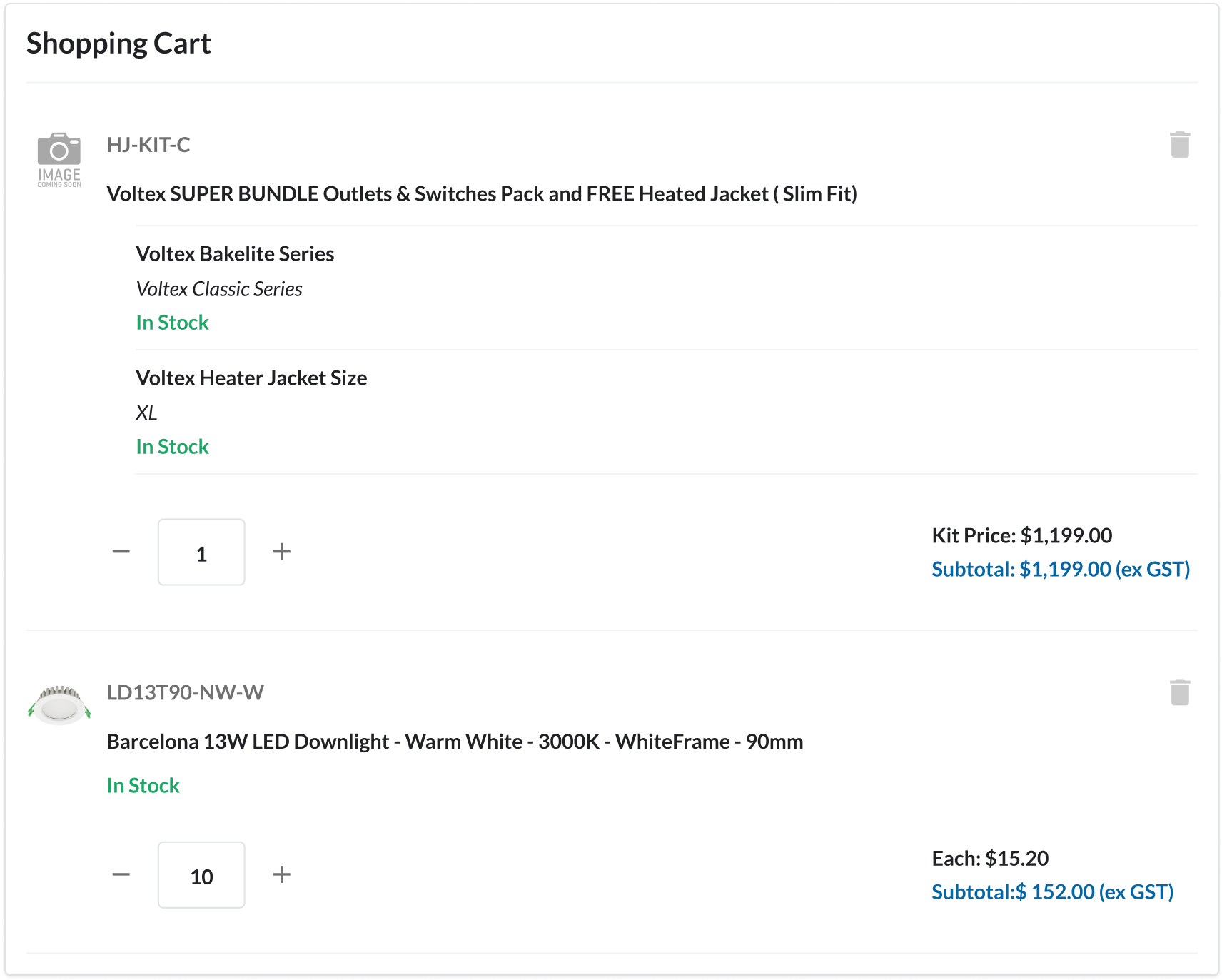 Results ? ?
Major release of the website update, continuous improvements of features, and combined with the very good customer service, these efforts exerted has contributed to
Approximately 70% increase in gross sales from the year that Vicente, the founder joined Voltex Electrical in 2019 until the year 2021.
Recognition of the company as a top-rated supplier in terms of giving electricians the ability to order online and being an informative website from NECA Review 2020 (National Electrical and Communications Association, Australia)
An established and manageable design system so it's easy to convert wireframes to high fidelity mockups
Improvement of the company's design operations in an agile environment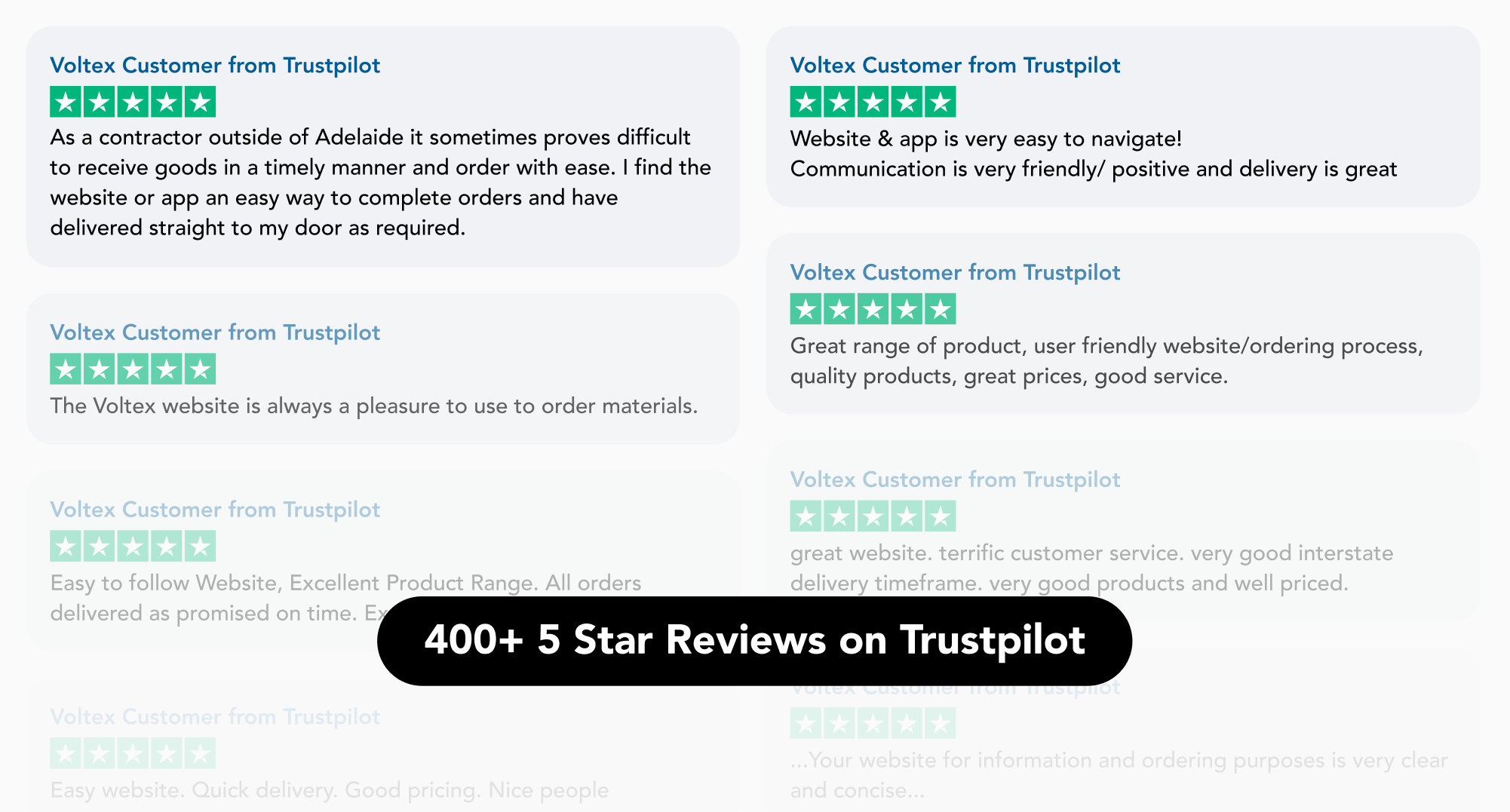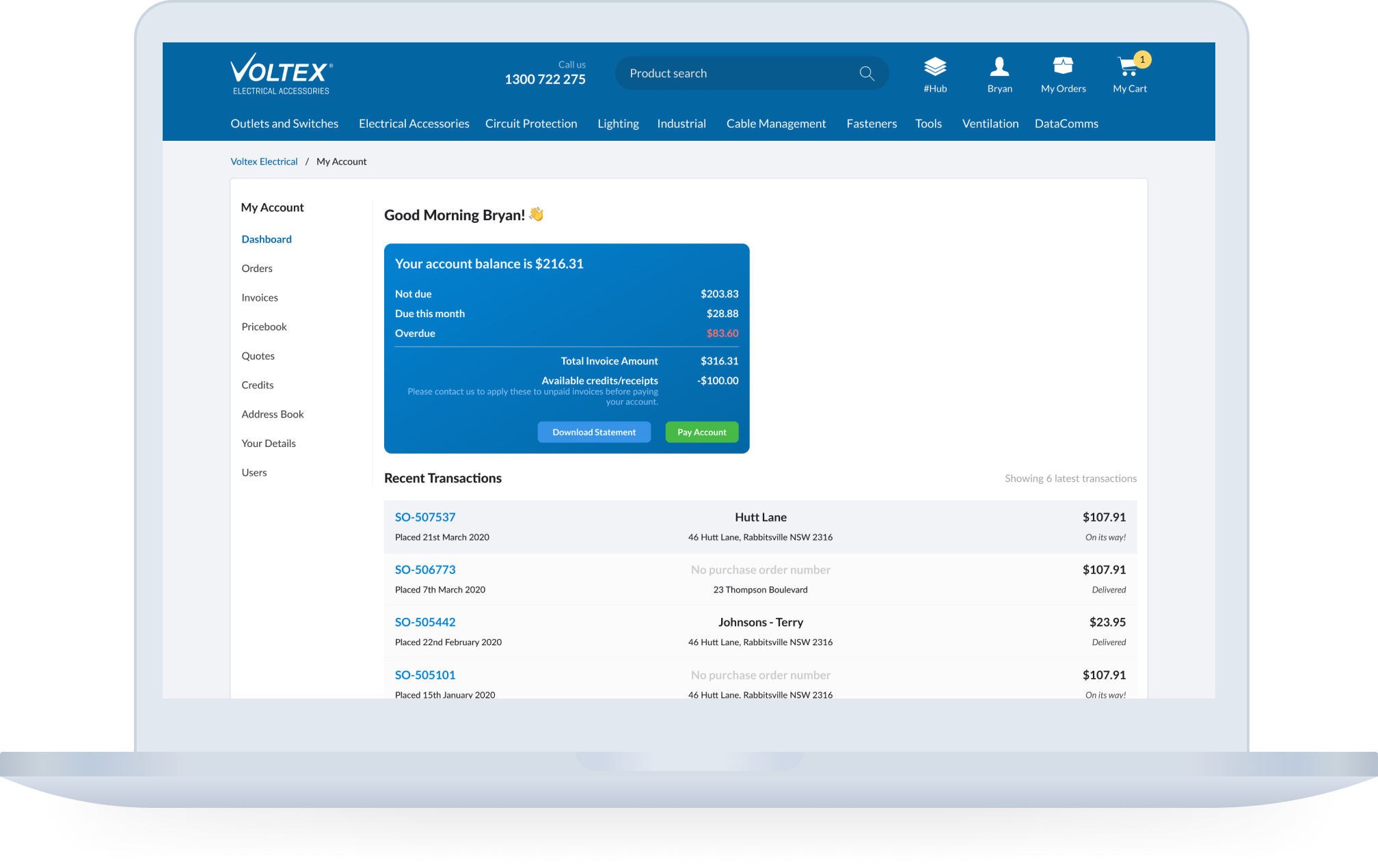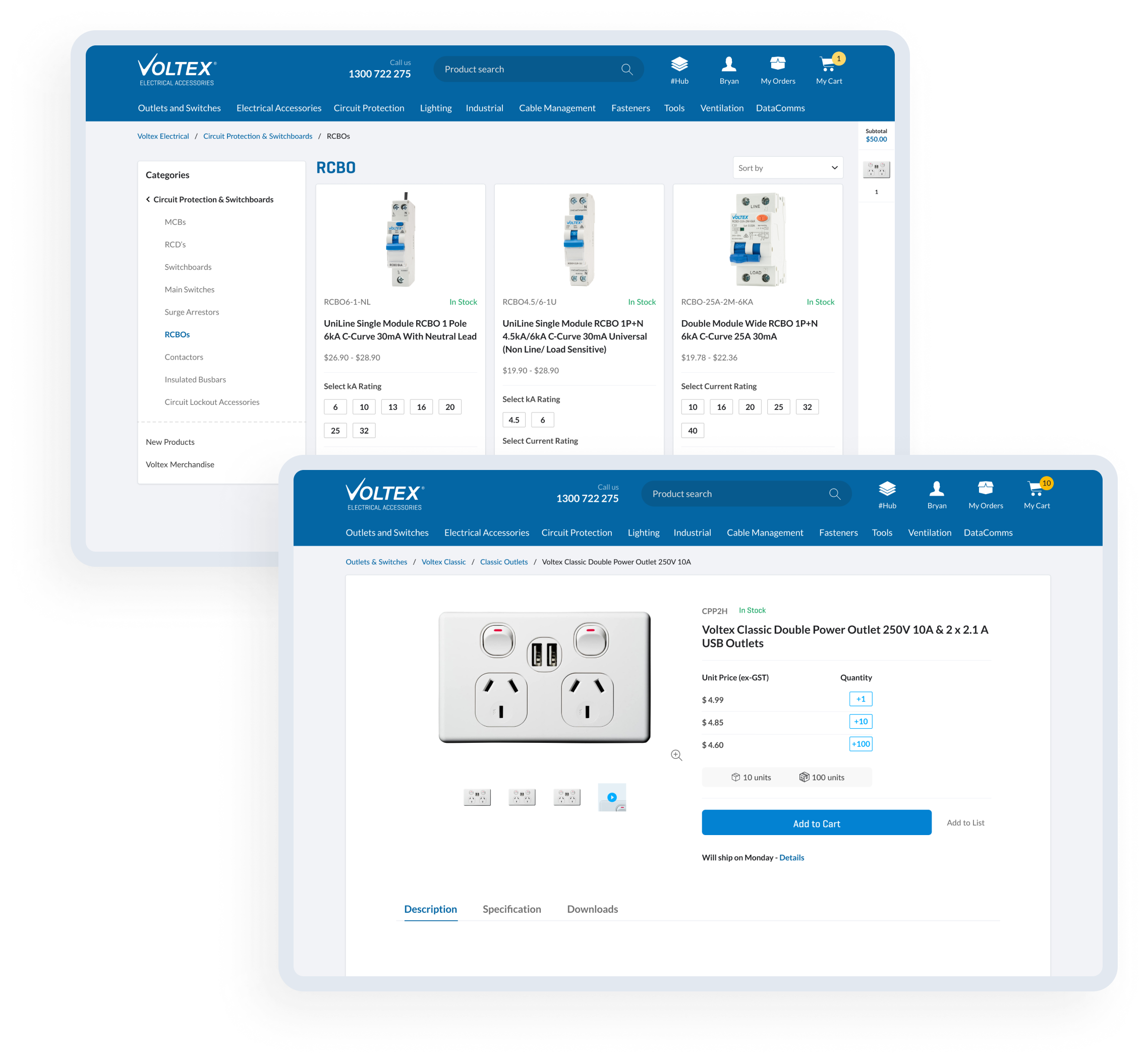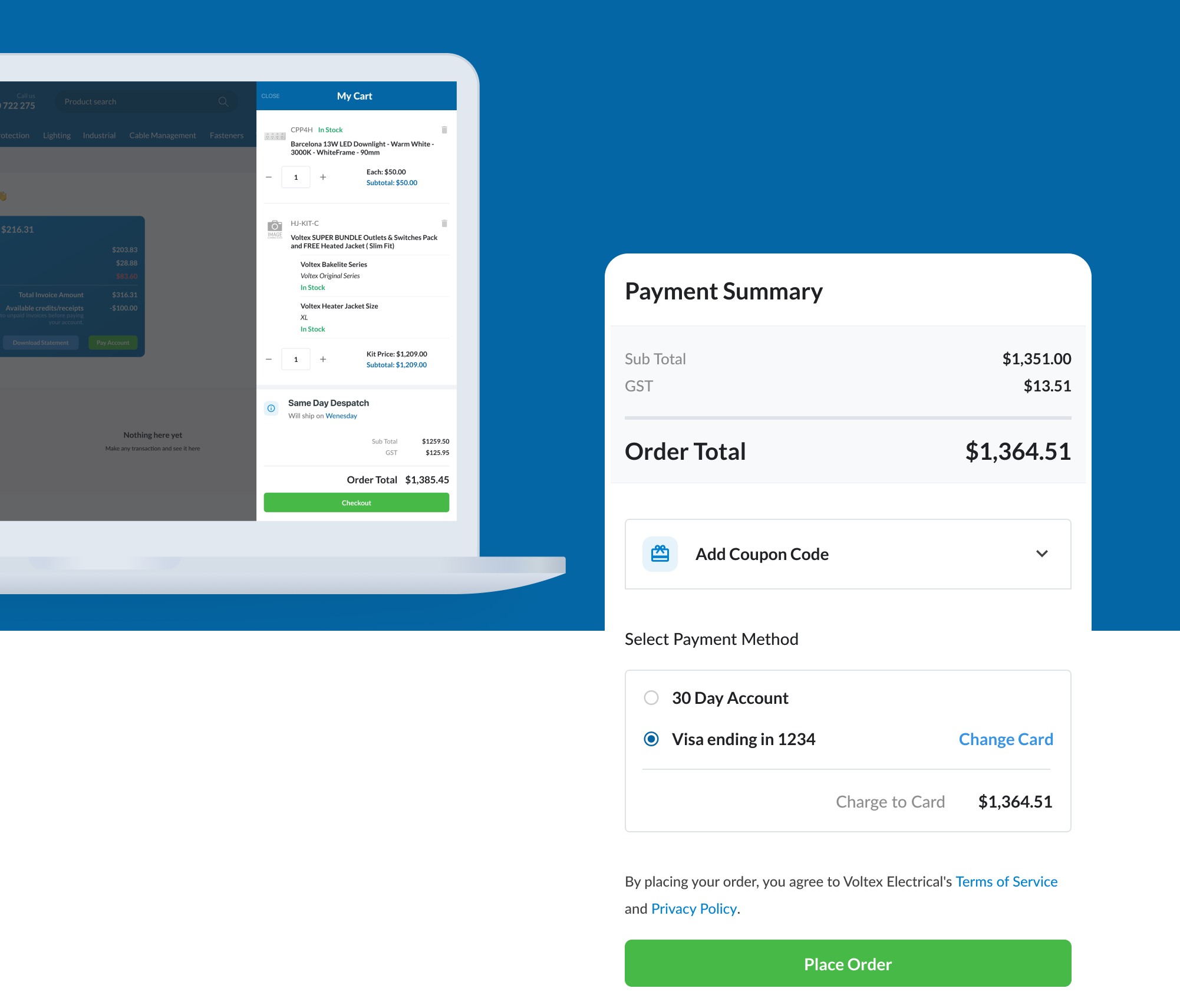 Thanks for reading the case study.
Need something like this?